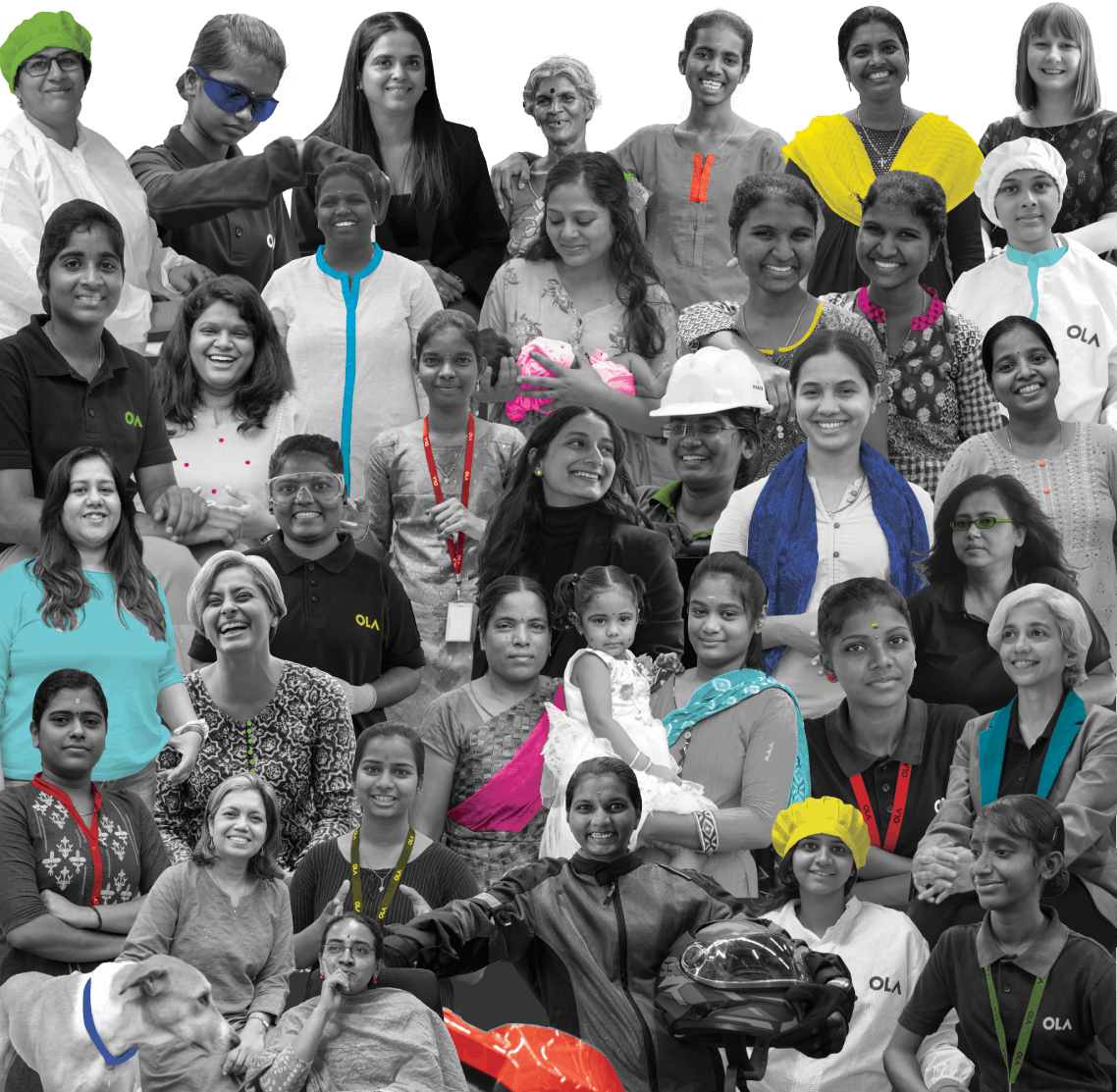 The landscape of an Indian workspace is changing. Women have been and continue to be instrumental in shaping the world of work. Despite the odds, women are breaking barriers and making extraordinary strides.
Is there more work to be done? Of course, that's why we've rounded up some of the best stories of Women of the future at Ola to inspire, empower and encourage women to keep striving for equity while embracing and flaunting their individuality.
From Head of Vehicle Design to our Test Riders at the Ola Futurefactory, this round-up includes powerful stories of women who exemplify strength, confidence, courage and unmatched resilience.
Making up half of the world population, we are proud to act and invest in the advancement of women and girls. While more remains to be done, take note from some of the female trailblazers, research icons and prolific artists on how to stay the course when things get tough or seem bleak. These empowering messages are perfect for when you need a motivational pick-me-up.
We hope these strong stories of our revolutionary women serve as fuel to conquer any fears, obstacles or challenges you may face.